Jill, Practice Manager
Jill is a Midwestern transplant from Michigan, although she has lived in the Bay Area for quite a few years now. Jill graduated from Cal Poly in San Luis Obispo. In her off time, she spends most of her time enjoying her pups, Murray and Hazel (Chihuahua mixes), though she will always miss her beloved Tiko and Nina (pictured).
She recently gained an interest in hospice fostering, though she hasn't done it frequently, she enjoys making a pet's final days filled with love and comfort.
She also loves hanging out with her adorable nephews, going to the beach, traveling and exploring different cultures, and sometimes indulging in shopping…shoes are her biggest weakness. We have been lucky to have her since 2008.
Quote: "Never, never be afraid to do what's right, especially if the well-being of a person or animal is at stake."
Eva, Head Receptionist
Eva is extremely proud to be part of the WVPC team since 2005 and of the accomplishments we've made together over the years. Originally from NJ, she lived throughout the South Bay, before settling in Oakland with her husband Tony. Yes, that is quite a commute! When she's not working, her free time is spent in the garden, hiking, urban exploring, trying out a new gastro hot spot, or venturing off to some Bay Area back roads.
Her pets that she still holds dear in her heart have included her family pets growing up; a German Shepherd/Collie named Vicky, a Russian Blue named Misty and as an adult; a Boston Terrier name Herby, Jack Russell Bichon Scruffy and Cockatiel Harvey.
Scruffy, lived to the ripe old age of 17 years old and Eva attributes his longevity to the great medical care and support of her WVPC family. She also found that making adjustments as he aged and keeping to a familiar routine went a long way. She enjoys educating pet owners about avian and canine care for every life stage, but particularly geriatric care. If you feel like you've tried it all and are open to new suggestions come brainstorm with her! Eva is by far a very integral member of our team.
Quote: "Be kind to every kind"
Sandra, Head Registered Veterinary Technician (RVT)
Sandra joined the West Valley Pet Clinic in May 2015 as a Registered Veterinary Technician. She graduated from the Veterinary Technology program at Carrington College in 2014 and became a licensed technician shortly after. Sandra is a very cheerful, bubbly person who likes to drink champagne with her friends and go to the beach on her time off. She is excellent at keeping everyone smiling and laughing throughout the day. Her positive attitude is contagious to the rest of the team. Sandra is exceptionally strong in cat handling and behavior. We are so grateful to have Sandra as part of our team.
Pets: 4 cats, (Bernard, Merlin, Mowgli and Dot)
Hidden Talent: Cat Behavior and Organization
Quote: "Just keep swimming."
Robyn, Registered Veterinary Technician (RVT)
Robyn became a team member of West Valley Pet Clinic in July 2017. She graduated from the Veterinary Technology program at Carrington College in 2013 and became licensed in 2016. Robyn enjoys hanging out with her friends having a good time whether it is eating good food or listening and dancing along with great music. In the downtime that she has, she loves to watch movies both Disney and action, as well as, baking. Robyn's genuine love for animals and the pride she takes in their care makes her a valuable asset to the team.
Pets: A Dog (Moose) and Two Cats (Forrest & Miss Kitty)
Hidden Talent: Puns and wordplay
Quote: "I reject your reality and substitute my own."
Gigi, Receptionist
Gigi has been a receptionist at West Valley Pet Clinic for many years now. She loves animals and has enjoyed her family pets, as well as, helping take care of yours over the years. She has a wonderful family and loves spending time with them. When she's not having fun with her grandson, Cooper, she enjoys swimming, gardening, and cooking. Her kind heart, patience, and understanding make her an invaluable asset to the team.
Hidden Talent: Interior and Floral design
Quote: "The best things in life are not things."
Felicia, Receptionist
Felicia was born and raised in San Jose, just about 5 minutes from the clinic! She grew up with backyard chickens, doves, and finches. She has two dogs, Bella, a Chihuahua mix, and Sweety, a Pomeranian/bischon mix who she absolutely adores. In her free time she loves cooking with her boyfriend, decorating her home, and traveling. We are delighted to have her always eager to help, sweet and bubbly self as a team member since 2016.
Hidden Talent: Interior Design/Decorating
Quote: "You only live once, but if you do it right, once is enough"
Marlene, Receptionist
Marlene is a San Jose native. She graduated from the National Holistic Institute in 2008 and has a certificate in massage therapy. Marlene is married and has two little boys, Lukas and Markus. These adorable boys take after their mom with their ability to spread joy to everyone around them. Marlene loves camping with her family and relaxing in the garden with a good coloring book at home. We are grateful to have Marlene as part of our team since September 2012.
Pets: Two female cats who are both orange tabby (uncommon) and fish
Hidden Talent: Massage Therapist and bakes a mean snickerdoodle
Quote: "Never look down on someone unless you are helping them up."
Millie, Registered Veterinary Technician (RVT)
Graduated from the Foothill Veterinary Technician program in 2019 and became licensed soon after. Enjoys working out and participating in a local run group as well as training brazilian jiu jitsu. In her free time she loves to spend time with her 3 pups at home as well as volunteer at the Oakland Zoo Veterinary Hospital.
Pets: Zander (staffordshire terrier), Mocha ( chihuahua), Raikou (Shepherd mix).
Quote: "Some birds aren't made to be caged. Their feathers are just too bright."
Tifany, Receptionist
Tifany also joined the team in April 2018. She was actually raised on a farm and has a passion for all animals. Tifany also grew up in a household with hawks. Her father was a falconer! In her free time she enjoys finding a new recipe to try or challenge her baking skills. She also likes perfecting her "cheesy" pick-up lines. Her genuine kindness and great jokes make her a spectacular team member!
Pets: A dog, Bella
Quote: "If they don't have a smile, then give them one of yours."
Gwen, Veterinary Assistant
Gwen was born and raised in San Jose. Her animal career began at a young age with her first pets, a box of snails. What started out as simple curiosity turned into a lifelong dedication in the care for all animals. When Gwen is not at work, you can catch her out and about exploring the outdoors with her two dogs. She also loves trying out new restaurants and trying the strangest item on the menus. Although Gwen just recently started at West Valley Pet Clinic, with her calm yet laughter filled personality, she is a great addition to the team.
Pets: 2 dogs (Savage and Nena), and her cat (Abby)
Hidden Talent: Great cat impersonator and double jointed
Quote: "Live a life, don't lead an existence."
Judy, Veterinary Assistant
Judy was born in San Francisco but was raised in San Jose. She has been working as a veterinary assistant for the past 3 years and we were lucky enough to hire her in March 2019. Judy plans on attending the Veterinary Technology program at Foothill College in the near future. She is highly passionate about animals of all kinds. Judy's dream is to own a ranch and have a sanctuary for all animals big and small, young or mature! Judy is also fear free certified and great with animals that have their own "opinions".
Pets: 2 dogs (Bean, a 13yo one-eyed Chihuahua, and Sugar, a 12yo Pit Bull)
Hobbies: Mountain biking, going to the gym and cooking
Quote: "Life is short, smile while you still have teeth"
Darcy, Veterinary Assistant
Darcy was born and raised in Colorado and grew up with cats and dogs, as well as snakes and lizards! She has been living in the Santa Cruz mountains for over 10 years with her husband, Eric, and their three pets: Winston, a springer spaniel mix, Gambit, a gray and white tabby, and Zydeco, a tortoiseshell. In her free time, she enjoys gaming, watching sports (especially hockey and football), cooking, and traveling.
Henry, Veterinary Assistant
Henry was born in San Jose and graduated from the University of Santa Barbara, California in 2019. Shortly after graduating, he decided to go back to school and become registered as a veterinary technician and am currently in the Foothill Veterinary Technician program. Growing up, Henry was always surrounded by animals and that sparked his passion for wanting to help them out in any way that he could. His goal in life is to eventually create an animal sanctuary and to still spend time with animals when retired. In his free time, he is usually either playing PC games or spending time with his two rescued cats, Moose and Ponyo.
Quote: "You'll never work a day in your life if you love what you do."
Gwen, Registered Veterinary Technician (RVT)
Gwen joined the West Valley Pet Clinic team in January 2022. She grew up watching Animal Planet shows and that is where her love of reptiles came from (Crikey!) She graduated from the Veterinary Technology Program at Foothill College in 2019 and became a Registered Veterinary Technician shortly after. In her free time, she likes cooking, crafting, and taking care of her zoo.
Pets: Peanut and Boomer (chihuahua mixes), 8 snakes (ball pythons, Brazilian rainbow boa, Kenyan sand boa, hognose, kingsnakes), 3 geckos (crested, leopard, leachianus), a bearded dragon, a blue tongue skink, a red-footed tortoise, tarantulas, scorpions…and more!
Quote: "Yes, I really do need all these reptiles"
Jamie, Registered Veterinary Technician (RVT)
Jamie was born and raised in the Bay Area. She has a B.S. in Environmental Studies from the University of Oregon and an Associates degree in Veterinary Technology from Carrington College. In her free time, she loves gardening, adventuring with her dogs, and caring for her pets. Her favorite animals are chickens and iguanas.
Pets: dogs Larry and Franklin, 4 chickens, 5 Budgies, 1 gecko, small isopod colony.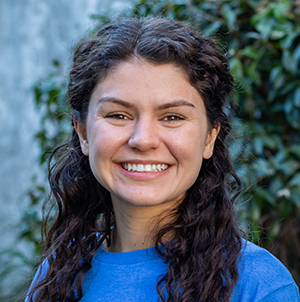 Shelby, Receptionist/Veterinary Assistant
Shelby was born and raised in San Jose. She has been at West Valley for a little over a year now, started in reception but is slowly transitioning to become a veterinary assistant. Shelby is planning on attending a Veterinary Technician Program in the near future. In her free time, Shelby likes going to Disneyland and traveling the US with her future husband and dogs.
Pets: 2 dogs and 1 cat (Koda, a 9yo Labrador/ Pitbull mix, Akela a 2yo English Springer Spaniel and Meeko, 4yo long-haired Calico)
Hobbies: visiting every US National Park, reading
Quote: "Courage is not the absence of fear but rather the judgment that something is more important than fear. The brave may not live forever, but the cautious do not live at all."
Elena, Receptionist
Elena has a soft spot for animals, especially dogs, She has a strong belief that pets make life better. She currently has a miniature American shepherd who keeps her very active. We enjoy hiking everywhere -mountains, beaches, and everywhere in-between. She grew up surrounded by dogs and other animals, spending the summers at her family cabin in the Eldorado National Forest. Elena believes variety is the spice of life; and so far has been an executive assistant, office and logistics manager, service dog trainer, canine behavior modification, pastry chef, and food allergen consultant; However, working with animals has been the most rewarding so far for her.